Facilities, Maintenance & Planning

The Concord School District has over 1 million square feet of buildings, which sit on over 180 acres of land. Our staff includes a team of over 50 qualified maintenance specialists and custodial personnel. Our goal is to keep all our buildings at the highest levels of operation, maintenance, safety and cleanliness for all students and staff. This summer the custodial crew has been working countless hours to keep the building areas clean and up to speed.
The summer of 2022 we completed the following projects. The state DES has required Concord School District to remove its remaining underground storage tanks, located at Rundlett Middle School, Beaver Meadow, and Eastman School. We have hired a licensed contractor to decommission the tanks, safely remove them and help coordinate all the soil testing and proper tank removal and closure paperwork. Several flooring upgrades have taken place as well as painting, mainly the interior spaces at all schools. Another big highlight, we recently submitted for state building aid for the Rundlett Middle School project. Our website contains historical work the district, staff and school board has been working on for the past 5 years. The website contains minutes, architectural drawings, and information on the middle school. CSD has also submitted 8 grant applications for security upgrades. All 7 schools have individual grant applications to address various upgrades, pertaining to annunciation, alert notification and additional camera systems. 3 classrooms at CHS that serve students in the access program have received a complete renovation. Renovation includes LED lighting upgrade, replacement of kitchen and furnishings. The upgrades serve to help students improve soft skills like cooking, doing laundry and other related life skills. We have also been focusing on the district strategic plan development. Our long range goals are to look at campus renewal for all schools in the areas of sustainability, safety and upgrades to the mechanical systems.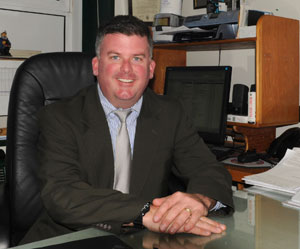 Director of Facilities & Planning
| STAFF | |
| --- | --- |
| | Director of Facilities And Planning |
| | Administrative Assistant - Facilities, Student Services |
| | Electrician |
| | Carpenter |
| | Plumber |
| | Building & Grounds |
| | Building & Grounds |
| | Head Custodian, CHS |
| | Head Custodian, RMS |
| | Head Custodian, ADS |
| | Head Custodian, BMS |
| | Head Custodian, BGS |
| | Head Custodian, CMS |
| | Head Custodian, MBS |
Did you know that our facilities can be rented out to the general public for special events, gatherings and meetings? Please feel free to contact Glenna Considine for information regarding reservations and cost. Glenna can be reached at 603-230-7899.
If you are interested in renting space in one of our facilities, please use this link to fill out a building rental request. Once the form is completed, email us your request.